For Windows XP/7/8/10
1781
Five years after his great victory over the evil Von Viltheim
Family, Efrain Lecarde, the Knight of the Church, has been summoned by the pope.
He must look into reports of troubling events in France.
Efrain is about to enter the worst nightmare imaginable…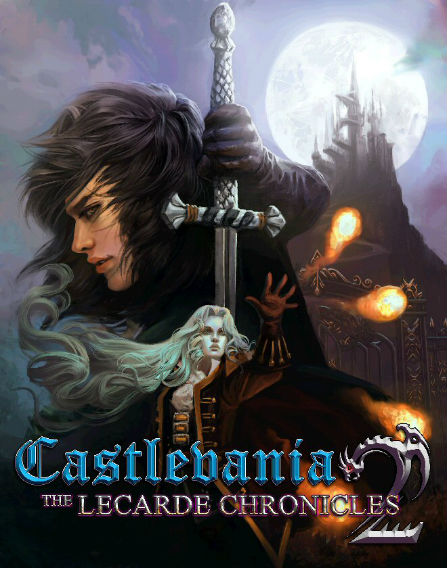 Adventure game with a map and a subscreen system.
The game starts in the Remains of the Ancient Rome after the meeting with the pope in 1781.The main action takes place in France in the late XVIII century.
Toons of features as the AURA BLAST system. Efrain charges HOLY or Von Viltheim energy to unleash a special attack or a support effect.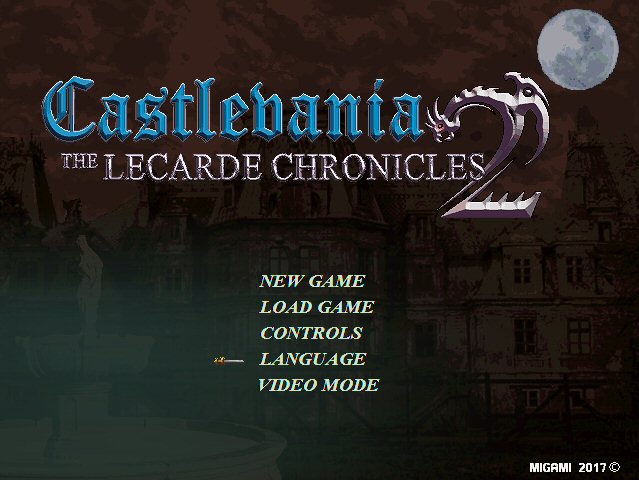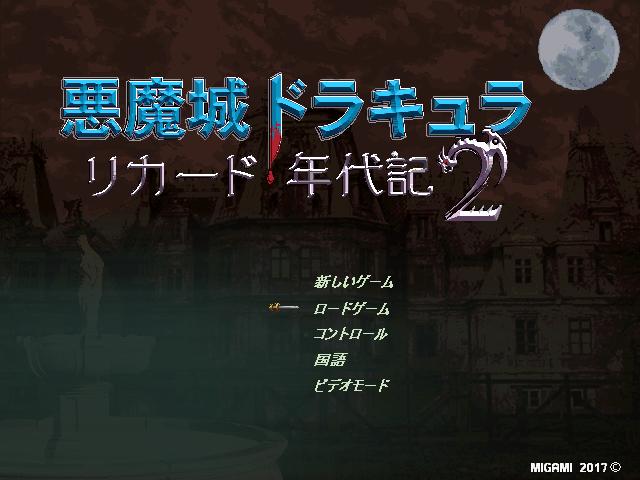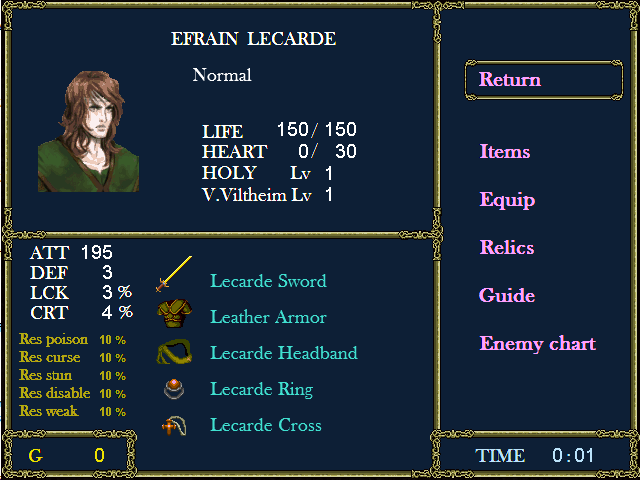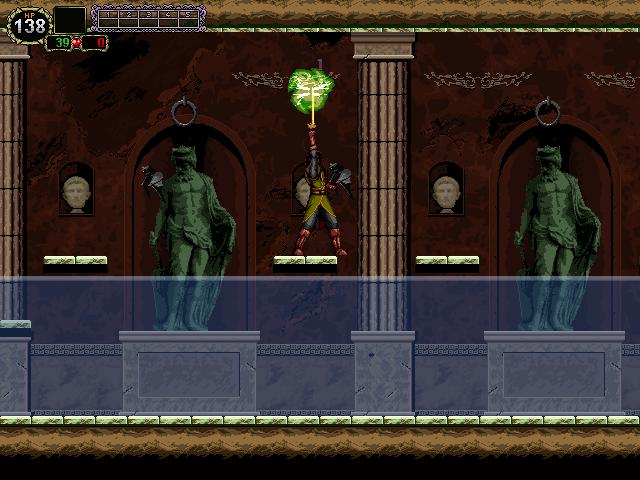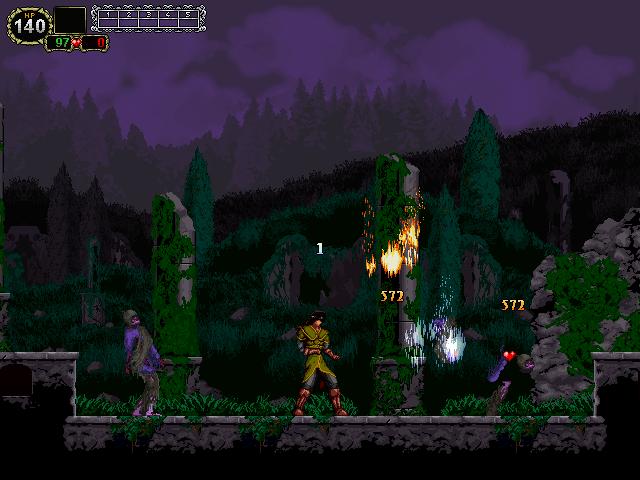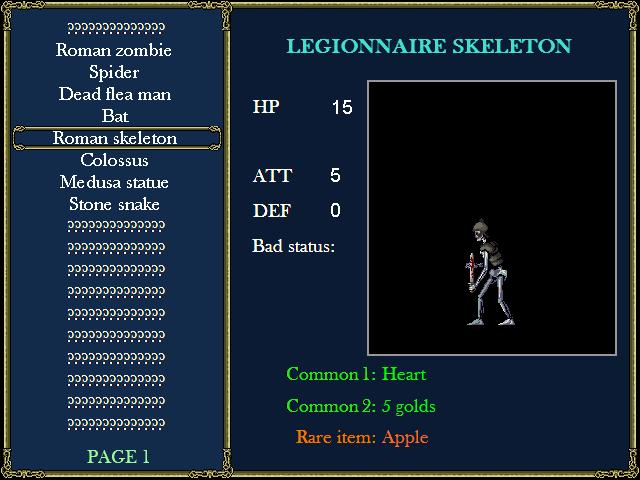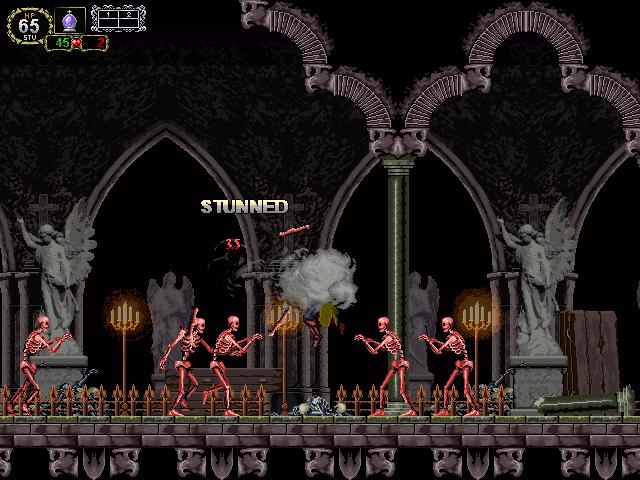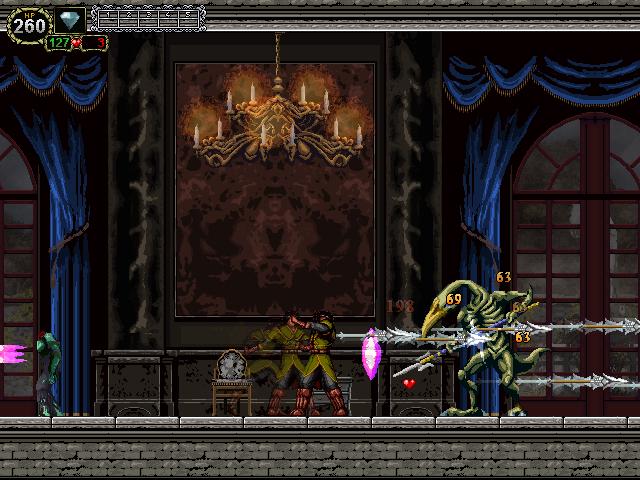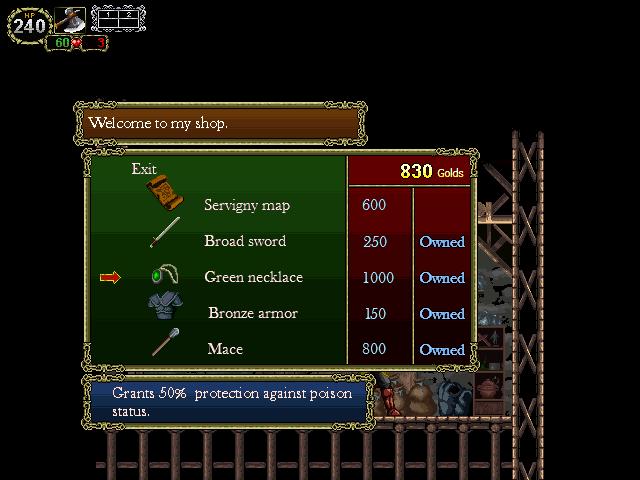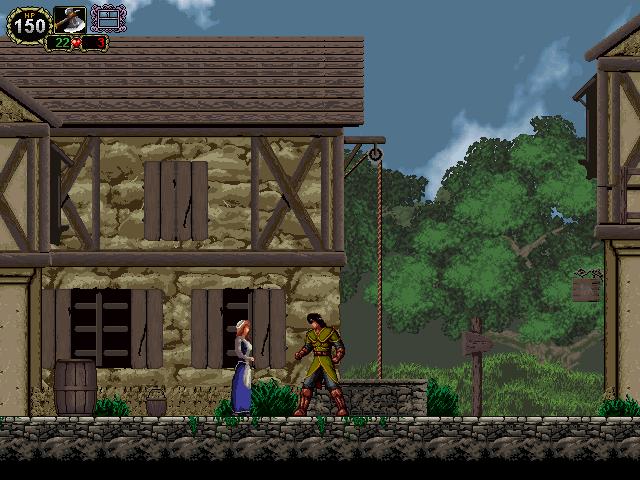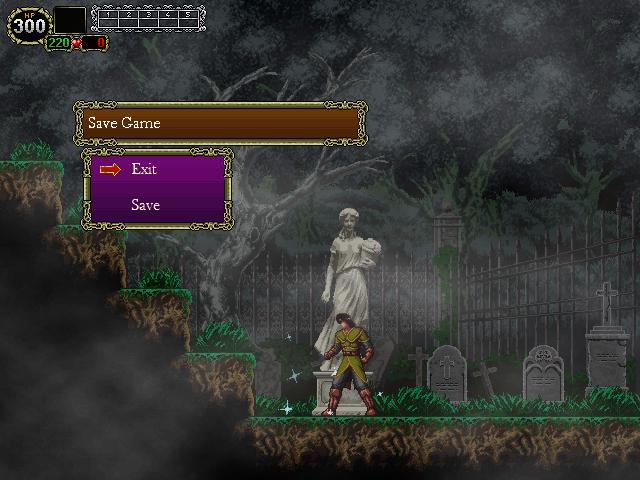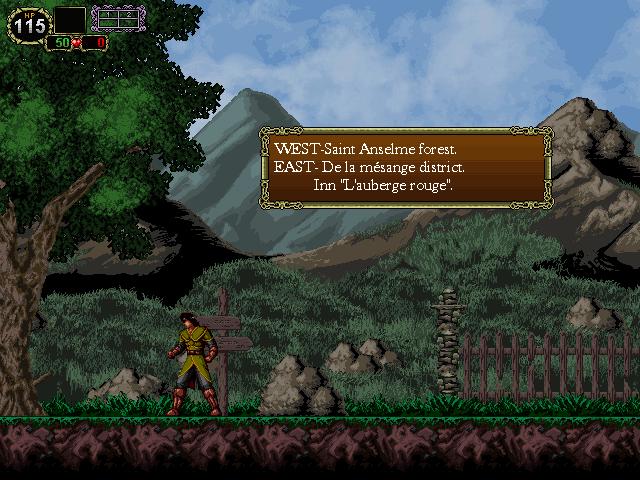 DOWNLOAD CASTLEVANIA THE LECARDE CHRONICLES 2 188 Mo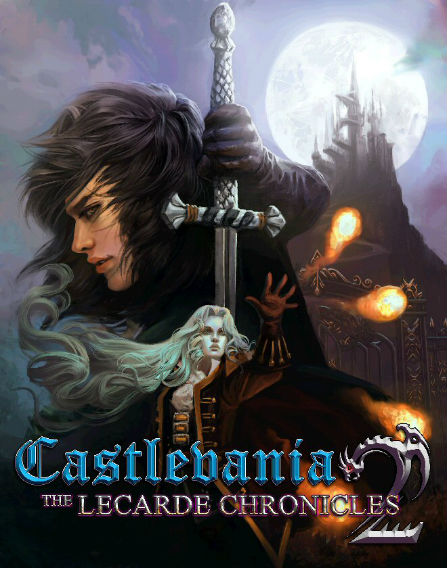 Castlevania The Lecarde Chronicles 2 is a Castlevania fan game made by Mig. It is a fan game of the great KONAMI'S CASTLEVANIA
®
series.

Altough lots of sprites and backgrounds are inspired from the Castlevania series, All of the graphics are homemade ( There are no ripped graphics).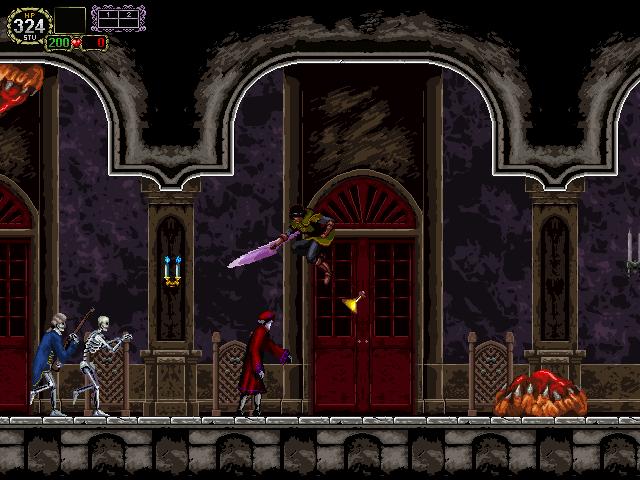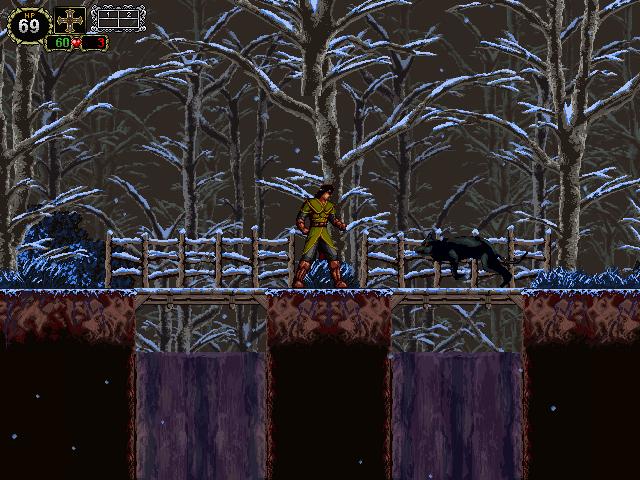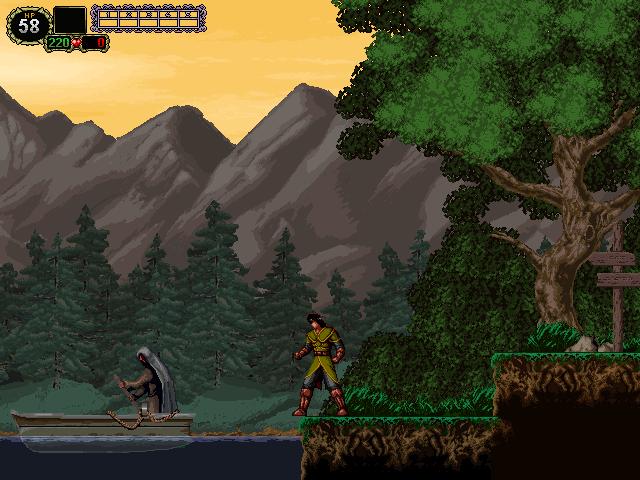 Technicals features
Game's resolution is 640X480.That is a 4:3 resolution. Most of the users have now a 16:9 screen. This isn't a problem, the game is built to keep the screen-ratio in full screen mode.
CONFIGURATION:
Windows XP / Vista / 7 / 8 / 10
Processor Intel Core2Duo 2.20GHZ or higher - Memory 1GB Ram-
500 Mo free Hard drive space - Video Card Direct 3D9 Compatible
CD ROM Drive recquired
Credits
Director
Programmer
Graphics
Animation
Level design
Mig
Scenario
Mig / Jeffrey Montoya
Music
Sound coordinator
Jeffrey Montoya
Sound mastering
Dan Horvath
Vocal engineering
Paul Perisic, Timothe Catlin, Jeffrey
Montoya, Sam Cope
Text arrangement, title design: Mario Santos
Artwork illustrations: Nell Fallcard
Public relations: Jeffrey Montoya
Trailer editor: Dan Crowe
German translation: Joern Wunderlich
Italian translation: Davide Mascolo
Spanish translation: Jorge Fuentes
French translation: Mig
Japanese translation: Shiroi Koumori
Voice acting
Jeremy Montoya
Robert Belgrade
Douglas Rye
Jeffrey Montoya
Timothe Catlin
Donna Rawlins
Sam Cope
Kira Buckland
CJ Evanson
Racheal Montoya
RaeLynn Jae
Cassandra Wladyslava
Marissa Lenti
Jayla Montoya
Beta test
Juan Carlos Perez
Emilio Perez
Francisco Perez
Alain Perez
Thank you to... Marc-D-Wyz, Ayami Kojima,
Joel Couture, XombieMike, Cecil Kain, Michiru Yamane, Miya-z,
Green Stranger, The Castlevania Dungeon members, and our families